To support the restoration of the Lorraine-Dietrich VHH, take part at the Gala Dinner organised by the Fondation du Patrimoine at the Musée de l'Automobile on Saturday 7 October 2023.
The programme includes :
Baptism in classic cars on the museum's autodrome
Visit to the temporary exhibition "On the road with Louis de Funès".
Visit to the museum's restoration workshop, usually closed to the public
Gala dinner between two Bugatti Royales in the "Masterpieces" area
Register on : https://www.fondation-patrimoine.org/les-projets/lorraine-dietrich-du-musee-national-de-lautomobile
Further information on 03 88 22 32 15 or alsace@fondation-patrimoine.org
Donations are tax-deductible.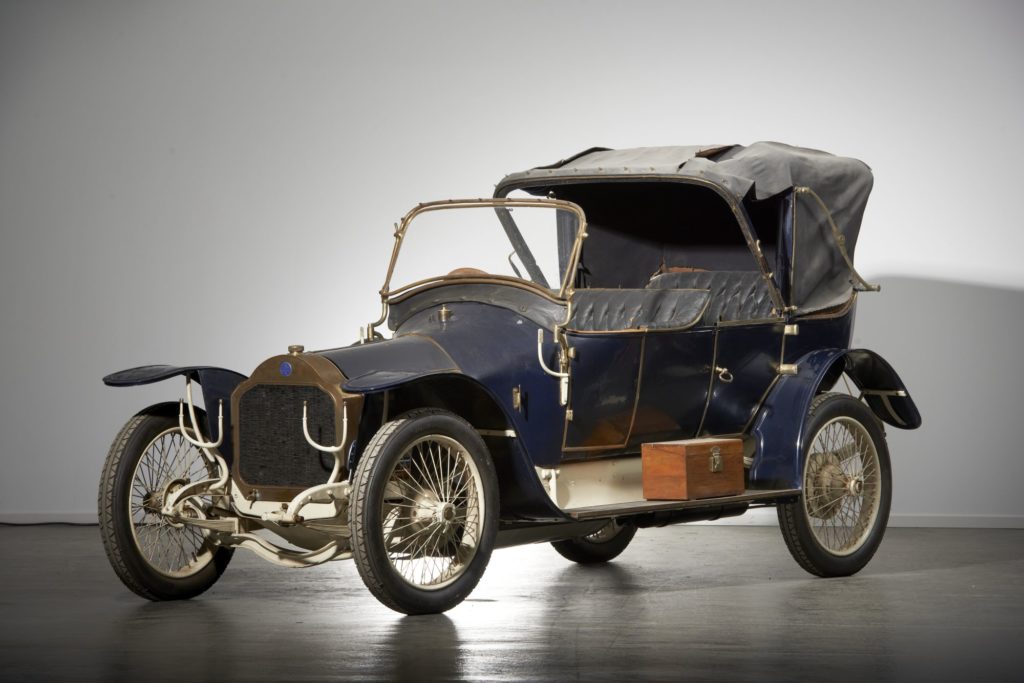 A prestigious car from the early 20th century
Lorraine-Dietrich VHHs were manufactured from 1910 to 1916 in Lunéville (Meurthe-et-Moselle). This is one of the first to leave the factory, dating from 1910. Little is known about its history until Fritz Schlumpf acquired it in 1962 from the collector Henri Malartre, founder of the Lyon Automobile Museum.
This car has many original elements: chassis, bodywork, upholstery, soft top and mechanical parts; only the paintwork, decorative woodwork and tyres have been modified by Fritz Schlumpf. It also features a number of very special aesthetic and technical details, such as the slim engine bonnet fastenings and the external lubrication system controlled by a shaft driven by the engine. It is therefore representative of the prestige cars of the period, and one of the finest pre-1914 automobiles in the museum's collection.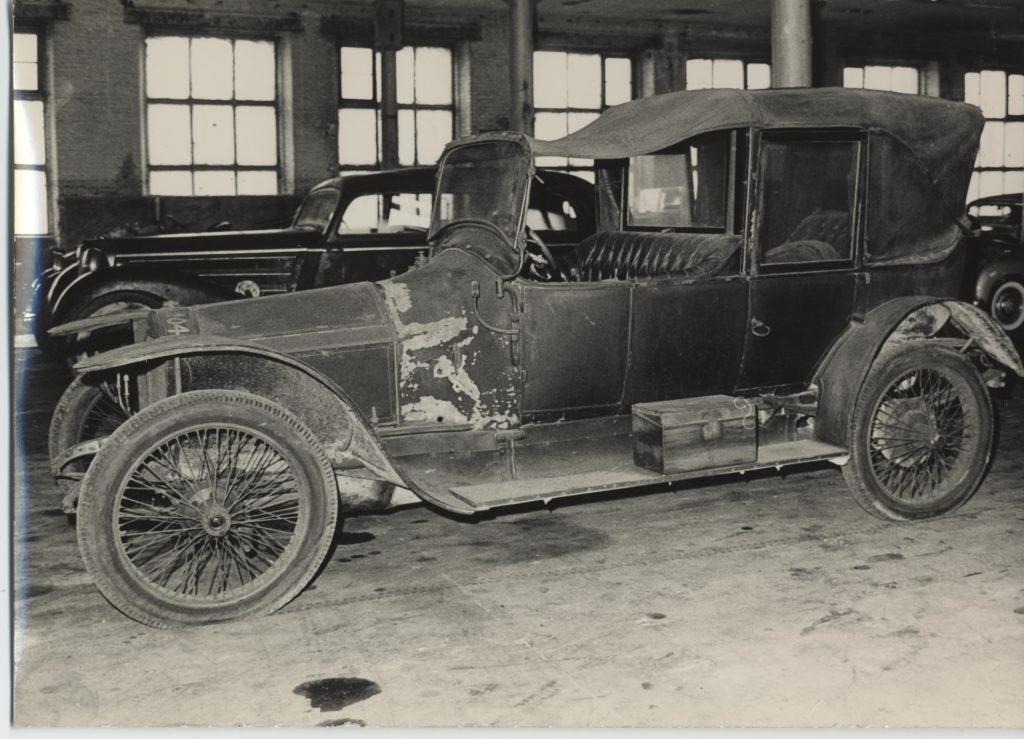 Restoring a car: a combination of skills and know-how
Our Lorraine-Dietrich VHH shows several types of damage that threaten its preservation: dry and torn leather, infested woodwork and some structural anomalies. On the other hand, the mechanics are in good condition and could potentially be functional again.
The project will bring together restorers and craftsmen specialising in leather, woodwork and paintwork, under the guidance of the museum's restoration workshop, which specialises in car mechanics.
and then?
The museum's history includes a large number of vehicles restored to Fritz Schlumpf's taste – a fan of bright paintwork and varnished wood and brass – whereas the top-of-the-range cars of the turn of the century had a sober luxury: dark colours, painted brass and so on. So, in addition to ensuring the preservation of this automotive ancestor, this restoration project has a goal for our public : to present a car as it would have been seen on the roads at the turn of the century, stripped of the modifications that a vehicle of this age commonly underwent in the course of its life.