in the museum
During your visit, a ride on a small electric train will give you a first impression of the collection. Our staff will be happy to give you details about our collection as they accompany you through the museum (maximum 12 people, commentary in French only).
You will also be able to project yourself a few years back in time by trying to start a crank engine.
Also get into a rollover car to learn about road safety (accessible from 1m40 to 1m85).
There is also a go-kart track for children from 4 to 8 years old.
Our cinema is showing a Pixar short film.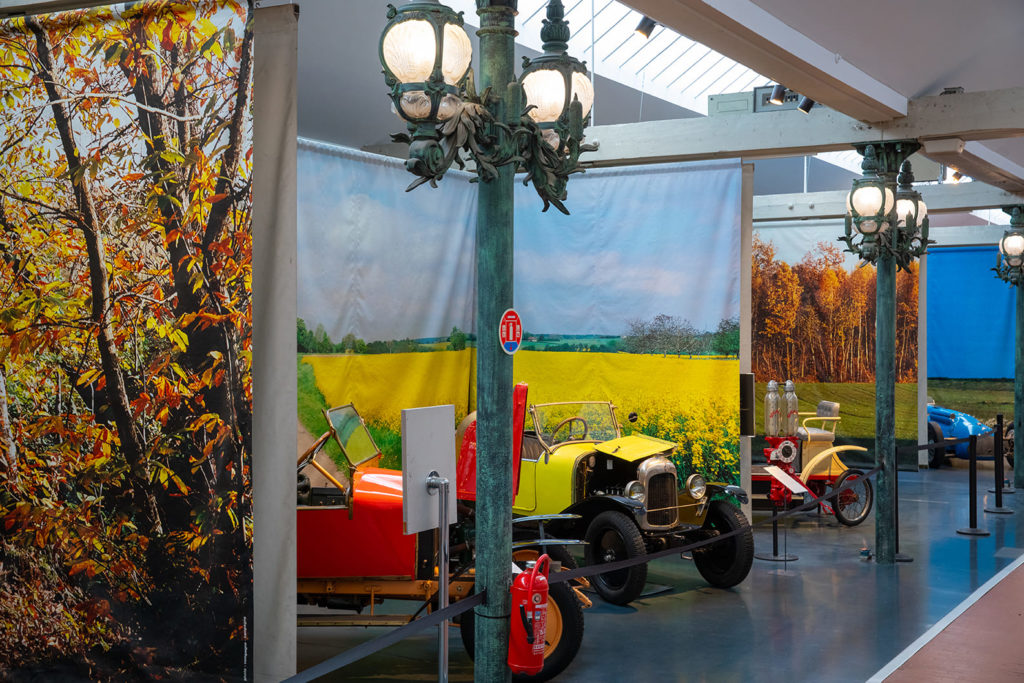 new : virtual reality
Put on your helmet and immerse yourself in the atmosphere of a racing circuit by changing the wheel of a Formula 1 car as quickly as possible !
From 13 years old
Not suitable for people with epilepsy or who had eye surgery within 15 days
augmented reality
Bring an iconic 100-year-old vehicle back to life. "SAM 3D" allows you to travel back in time and discover what the body of the Hotchkiss AM 80 looked like.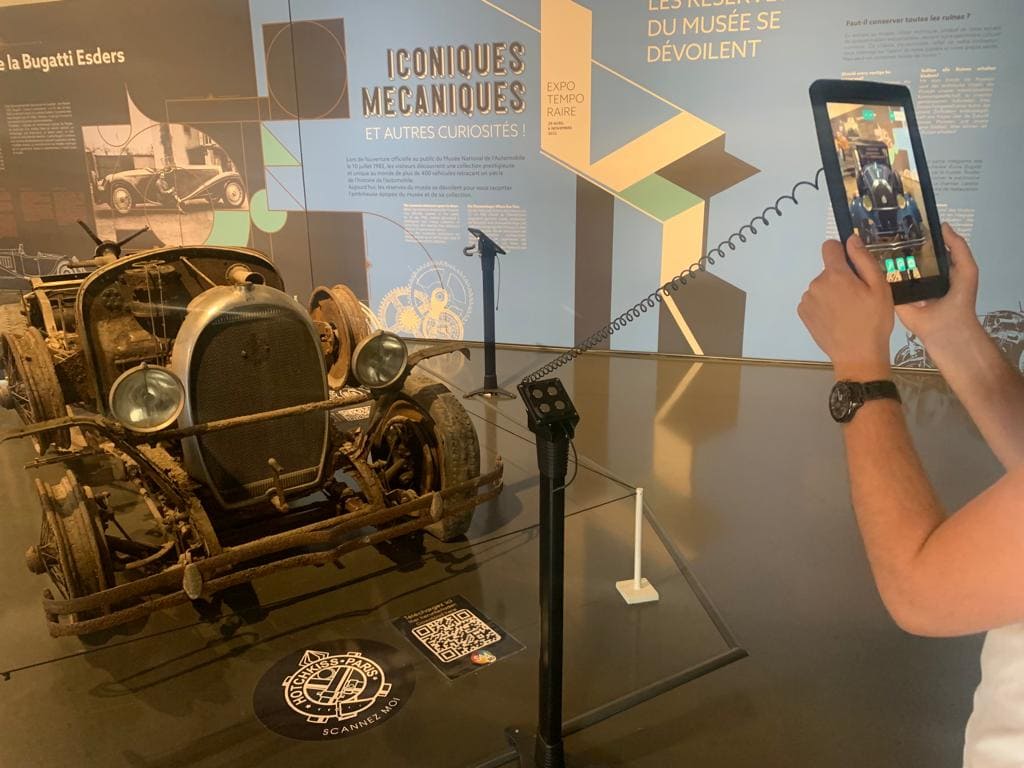 my classic automobile
Enjoy an unforgettable automotive experience in a classic, prestige or supercar !
Drive yourself the car of your dreams among their collection of mythical vintage cars and modern sports cars that have marked the history of the Automobile. Different offers are available on the autodrome of the National Automobile Museum in Mulhouse and on the Alsatian roads.
road safety
Road safety days for companies are offered to allow you to exchange experiences around a friendly and shared moment.
These road risk training courses, led by experienced, state-certified trainers, help prevent everyday risks and support the company's safety culture.
In a fun and educational way (80% practice, and only 20% theory, I promise!)
You will learn to control your vehicle in all circumstances.
Loss of grip, eco-driving, road risks, hybrid & electric driving … are also available.
Discover all available programs.