FROM TEXTILE MILL TO MUSEUM
The museum covers more than 20,000m2. It occupies the buildings of a textile mill built in 1880 and bought by the Schlumpf brothers in 1957. The whole building has been classified as a historical monument since 1979.
the architecture of the hall designed by jean-françois Milou
As soon as you arrive, you will be able to admire the entrance of the museum by crossing the footbridge that passes over the canal. It was designed by Studio Milou in 2006, combining glass and steel, and decorated with suspended cars.
Our different spaces
The "Automobile Adventure" area traces the history of the automobile from 1878 to the present day through 243 cars. The 800 lamp posts, identical to those on the Alexandre III bridge in Paris, were created at the request of Fritz Schlumpf.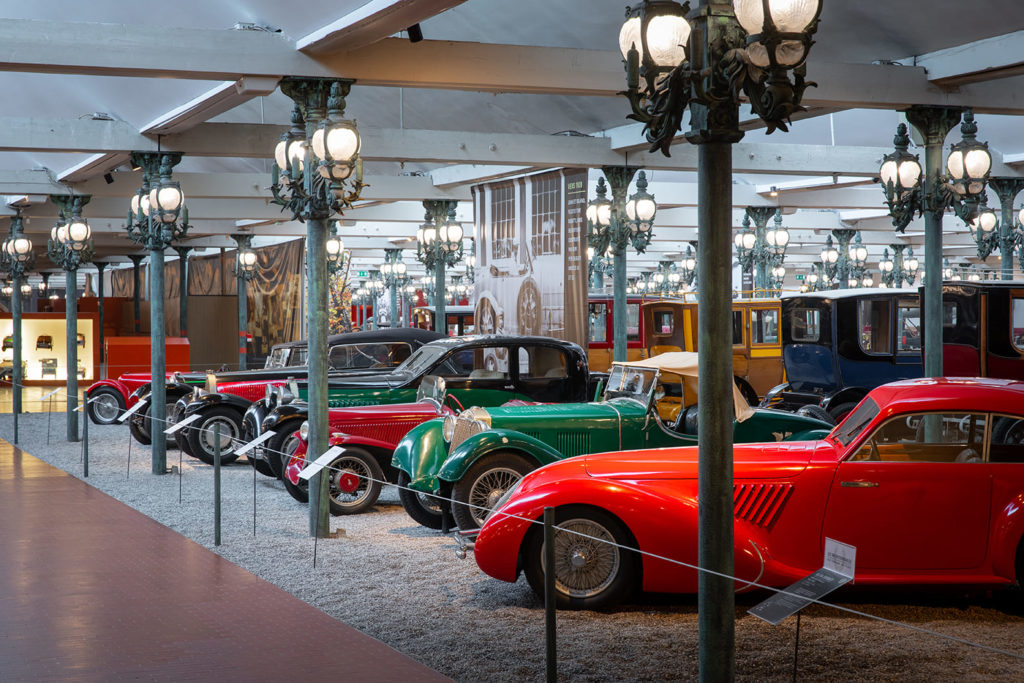 The "Car racing" area will transport you to the starting line with emblematic sports models. The immersion will be total thanks to the decor and the sound effects.
The "Masterpieces" area features 80 of the most beautiful cars from the 1930s. You will be able to admire two prestigious Royal Bugatti type 41, including the Napoleon coupe that belonged to Ettore Bugatti.
The Autodrome is a real open-air theater composed of 3 rings and can accommodate up to 4500 people in the stands. Shows, animations and car parades are regularly proposed. 30 cars can be parked on the uncovered paddock and the clubhouse with garage allows clubs and associations of collectors to gather.
collections to discover
A collection of mascots – these figurines decorating the radiator caps of cars – is presented as an introduction to the exhibition. You will be able to find for example the famous Spirit of Ecstasy of Rolls Royce but also some unique models.
The Jammet collection, a sumptuous collection of children's cars that will never cease to amaze young and old.